Help: about Chatango
---
What is Chatango?
Chatango lets you do two main things:
1. You can create your own chat room, a Chatango
group
for your web page or blog. This is a public chat, and recent messages stay in the group history. As a group owner, you can block people from your group, delete messages from it, ban words, and make group moderators.
A Chatango group chat in a web site, e.g. blogger.com.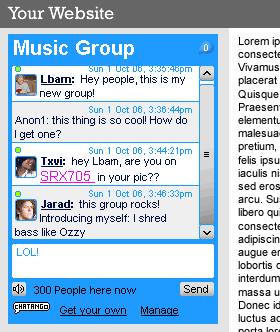 2. You can meet other people who are online and who have similar interests. When you log in, you can scroll the list of people's profiles, or you can use search to make new friends and chat with them in real time.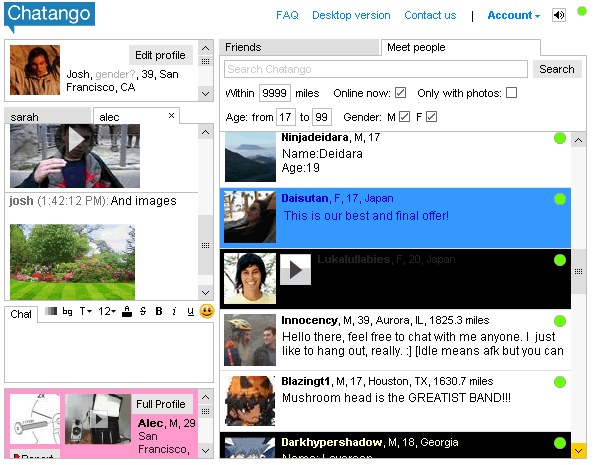 ---
Is it free?
Yes!
And we won't sell your email address to spammers either, or anything nasty like that.
The group chats that you can embed into your web site do not have ads.
Chatango makes money via advertising in user profile pages, and by users optionally supporting Chatango by getting extended features, such as extra smileys and custom message backgrounds.